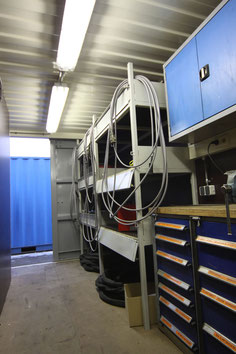 For the Dutch Gasunion our head of sales has composed the welding container, suitable for automated welding systems this container is equipped with storage, office and gas storage.
For more information about this type please contact us.
Для голландского Gasunit наш руководитель продаж имеет сварочный контейнер, подходящий для автоматизированных сварочных систем, этот контейнер оснащен хранилищем, офисным и газовым хранилищем.

Для получения дополнительной информации об этом типе, пожалуйста, свяжитесь с нами.
بالنسبة لشركة Gasunit الهولندية ، فإن رئيس قسم المبيعات لديه حاوية لحام ، مناسبة لأنظمة اللحام الآلي ، هذه الحاوية مجهزة بالتخزين ، التخزين المكتبي والغاز.

لمزيد من المعلومات حول هذا النوع يرجى الاتصال بنا.
Para Dutch Gasunit, nuestro jefe de ventas tiene el contenedor de soldadura, adecuado para sistemas de soldadura automatizados, este contenedor está equipado con almacenamiento, oficina y almacenamiento de gas.
Para más información sobre este tipo contáctenos.