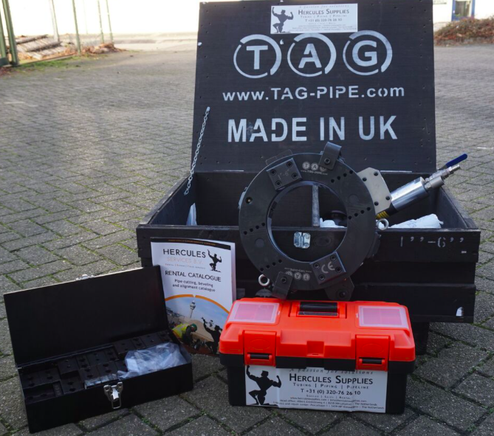 Groot of klein, bij Hercules kunt u terecht voor alle equipment rondom buisbewerking. Deze clamshell is afgenomen door een partij welke hem offshore gaat inzetten! 
Large or small, at Hercules you can go for all equipment around pipe processing. This clamshell has been taken by a party that will use it offshore!
More pictures will follow!